Venus
This is a precise REPLICA of a 1930's department store display bust that was molded directly from a vintage French model. This model was definitely designed for jewelry display and some of the upscale stores from this era imported them to contrast with their lesser prestigious competitors.
This model is 17 1/2" in height with a 6" x 6" base. Her forehead circumference is 17" making her not a suitable choice for hats; she is an excellent model for jewelry (see photo below for the relative size to a life-size model). The early jewelry display models were often smaller to make the displayed jewelry appear more noticeable and even somewhat overwhelming. This display bust would make the jewelry look super in a storefront window from the period where this street advertising was so important and window space was limited. The jewelry and apparel are for display only and is not included in the sale.
This model was cast with our own technique that we have named "Waxi-Cast". The materials used are made in the USA, non-toxic and very durable. The skin is formed with different layers of translucency and resembles the old wax heads of this era with a similar luminance. There is a 1 1/4" hole in the bottom that safely permits display on a stand if you so desire.
These fantastic vintage models were originally produced for the purpose of store displays and were never intended for public consumption. The originals show the marks of handwork and ours impart the same hand-made "flaws"......they are not perfect, each is totally hand-made and exhibits "old school" techniques.
SHIPPING: is by insured USPS Parcel Post or insured Ground UPS and free in the contiguous 48 states . Our international friends are welcome to bid and we will ship anywhere in the world but must add $15.00 for Canada and $30.00 for the rest of the world to the selling price.
PAYMENT: may be made only through Paypal with any major credit card.
FEEDBACK: will be given to the winning bidder when we are notified that the shipment is received.
MADE IN USA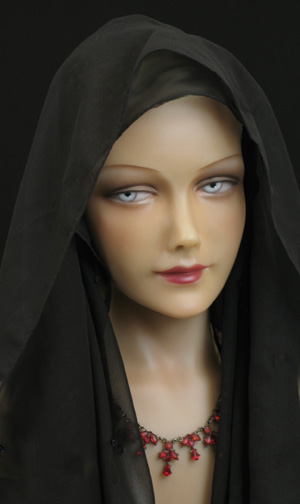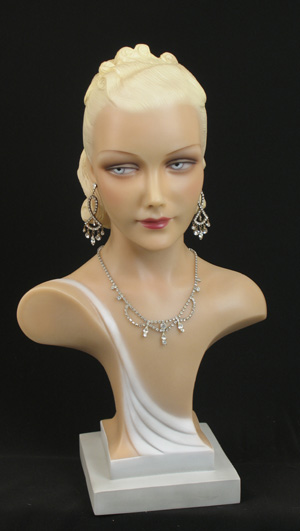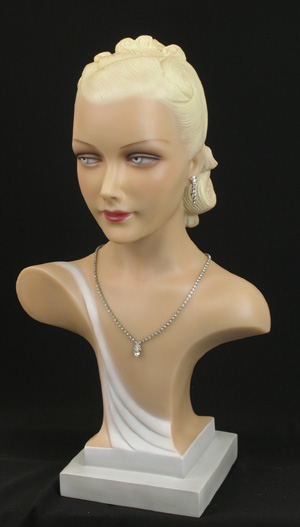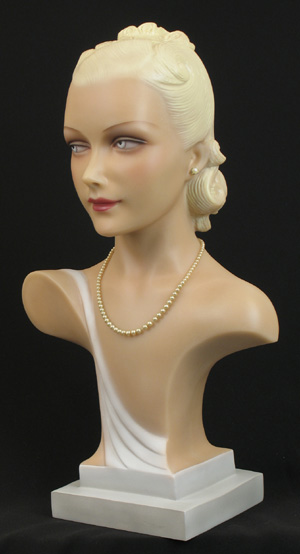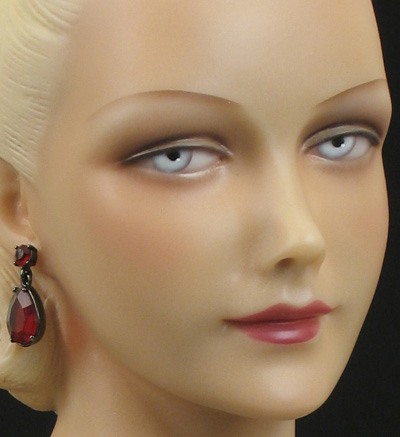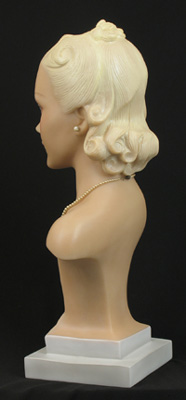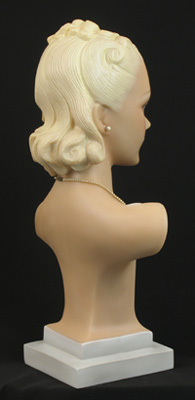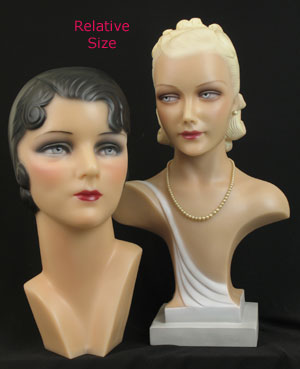 ©1999-2009 DecoEyes Mannequin Co. All Rights Reserved.
Please see the ME page for copyright guidelines
This model is sold; please e-mail to order another.
Auction Design by king-taber