Hello, my name is: Mira

Available by Request!
Magic Mira
This is a precise REPLICA of a 1930's department store display bust that was molded directly from a vintage model. This lady has a unique Art Deco appearance and will add a period radiance to any setting. She is 19 1/2" tall, has a forehead circumference of approximately 20 1/2" and a shoulder width of 14". Apparel (jewelry, hat, wrap) and stand are for display and not included in the final sale.
This model was cast in a composite resin (a blend of resin + powdered porcelain) that is nontoxic, very durable, and accepts paint beautifully. The paint technique, style and colors are accurate to the vintage models of this era and looks very much as a brand new 1930's model would have appeared.
This model was made to be a "working girl" with maximum durability. There is a 1 1/4" spout opening on the bottom that may be utilized safely with a stand on a dowel rod. My wife and myself do all the work from molding the original vintage model to the final detailing.
"There is hardly anything in the world that some man cannot make a little worse and sell a little cheaper, and the people who consider price only are this man's lawful prey!" John Ruskin (1819-1900)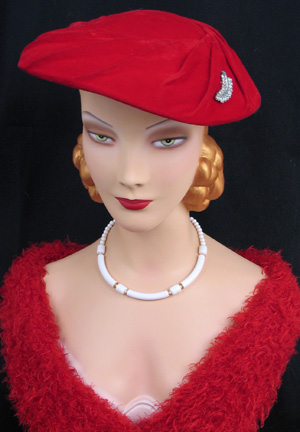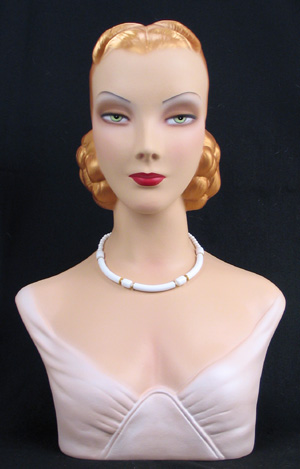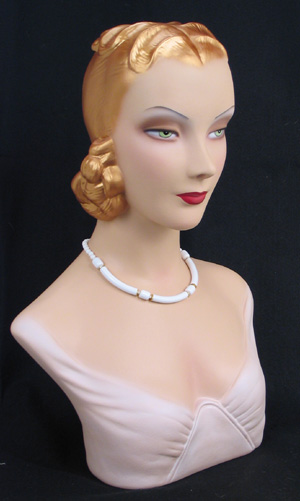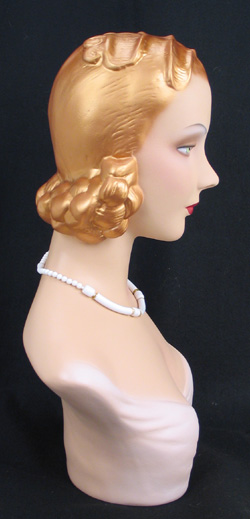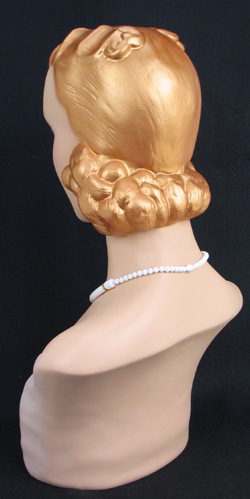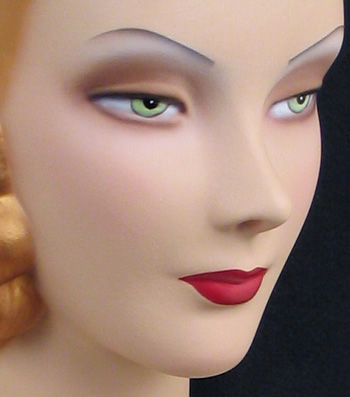 ©2000-2008 DecoEyes Mannequin Co. All Rights Reserved.
For website related inquiries, please contact taber@decoeyes.com