Hello, my name is: Dixie

Available by Request

This is a precise REPLICA of a beautiful 1930's department store display bust that was molded directly from a vintage model. The original model was in mint condition and consequently the castings are very near perfect. The hair is very deco and is a masterpiece in design and adds to her super appearance (I don't believe they get much better than this). The Height is 15" and the forehead circumference is 21" plus she has two curls purposely placed and tapered to accommodate larger sizes just by lowering the hat slightly (very clever). Apparel is for display only and not included in the sale.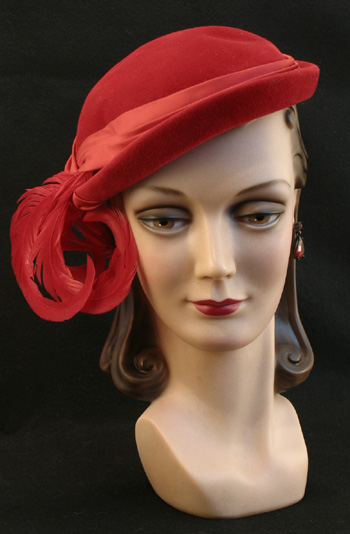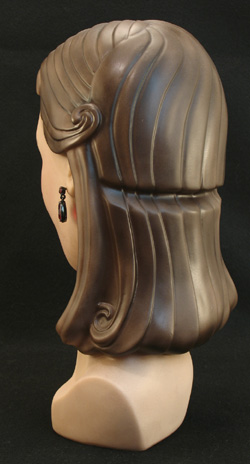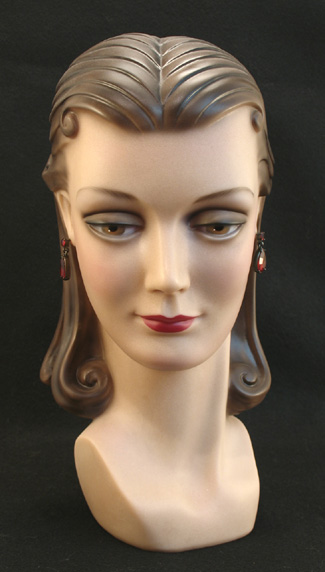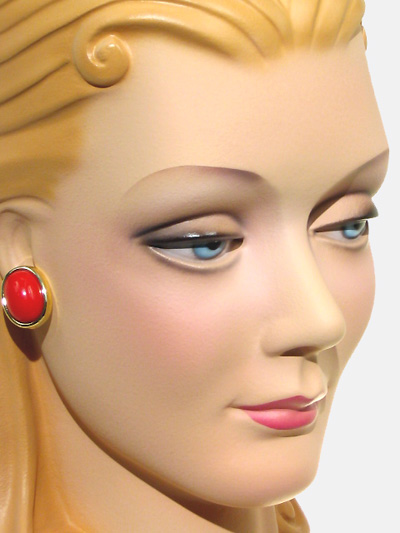 Please e-mail for more information.
Copyright 2004 - DecoEyes.com. All Rights Reserved.
For website related inquiries, please contact taber@decoeyes.com